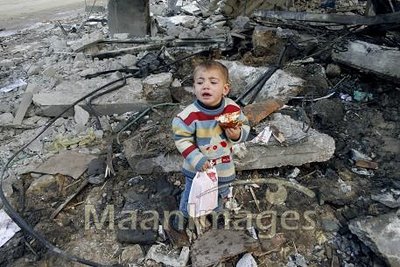 They Shoot Babies, Don't They?

(What Exactly is America Allied With? — Unbeknownst to Americans — See for Yourself)

"At the illegal checkpoints, the continued terrorism of the IDF soldiers, the never ending lies of the media, the thefts of food and crops, the destruction of all kinds of property, of water, the sowing of water deposits with radioactive garbage from Dimona, the inhuman darkness and callousness of the whole Israeli society, creating a paralyzed and sick generation with deep tensions and the urge for revenge inside, and forcing the nearby Arab countries to take part in this genocide by way of economic threats against their populations, it all combined is far, far more criminal than anything the Nazi regime ever did. Truly, the former victims and their accomplices have not only surpassed their former tormentors in moral abjectness, they have even made those crimes and worse into a way of life, and abject cruelty into the national sport of their so-called 'Jewish nation.'" – Kawther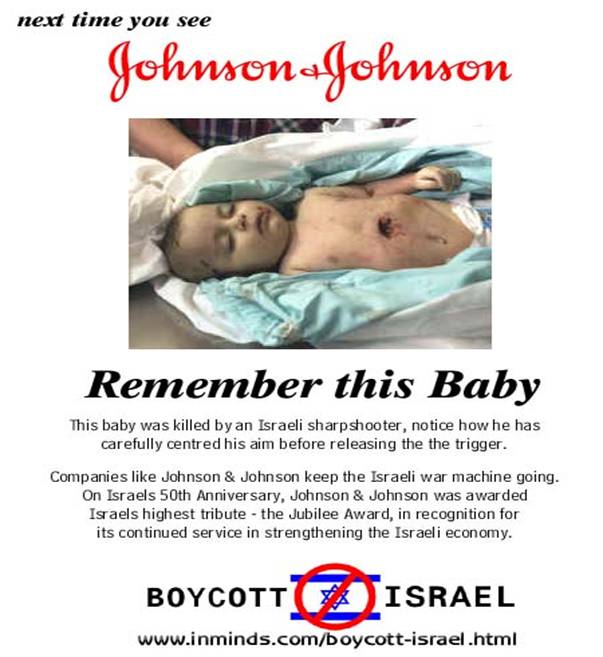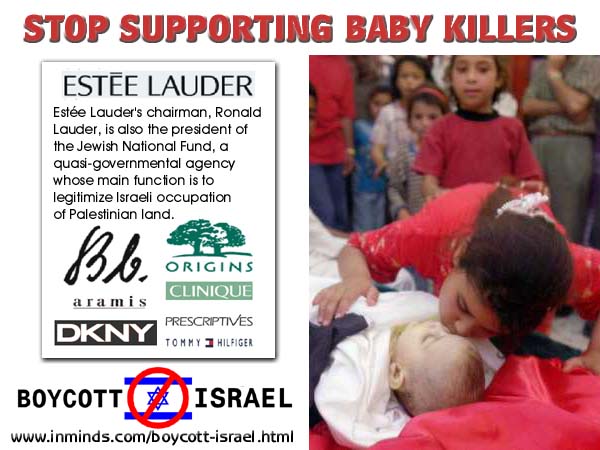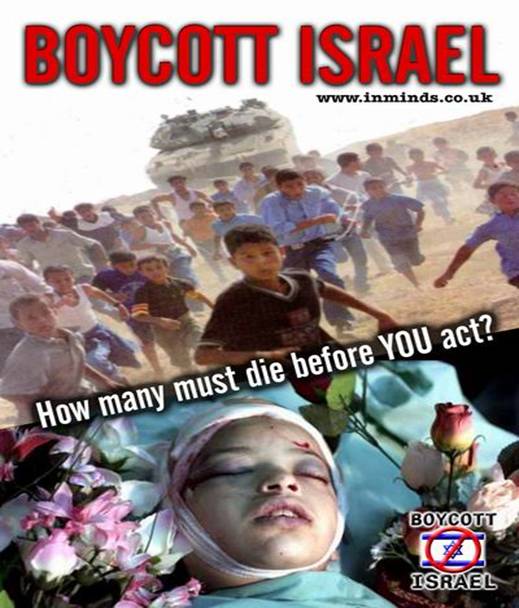 Do Not Support Companies who Support This

Here are Some of Them: Avoid when Possible:

Motorola * Estee Lauder * L'Oreal/Body Shop * Intel McDonald's * Coca Cola * Disney * Home Depot
* IBM * Revlon * Starbucks * The Limited * News Corporation * Sara Lee

The Following (with Captions) Sent in by Ibrahim Turner
for the Purpose for the World, Particularly the
American People, to Know the Truth
of the Media Covered Lies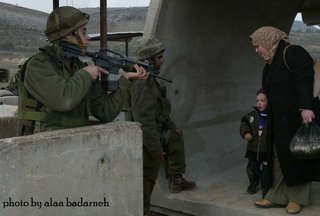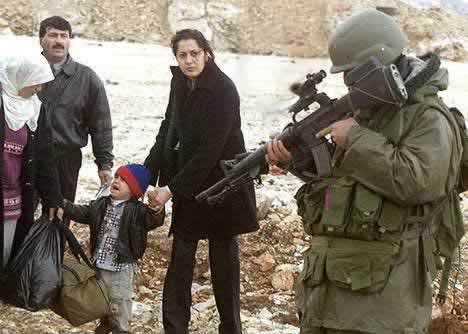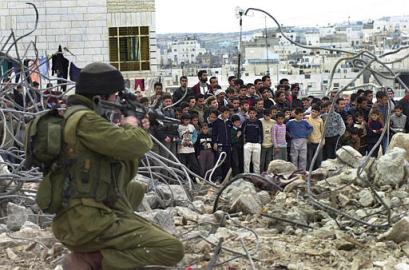 "Making sure they get to school"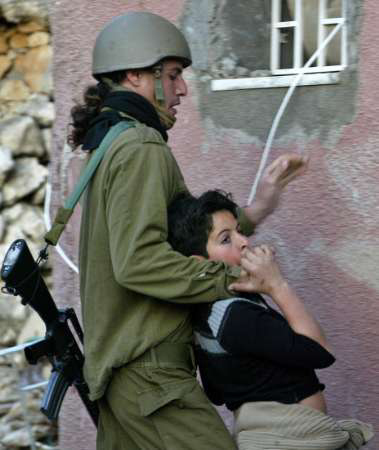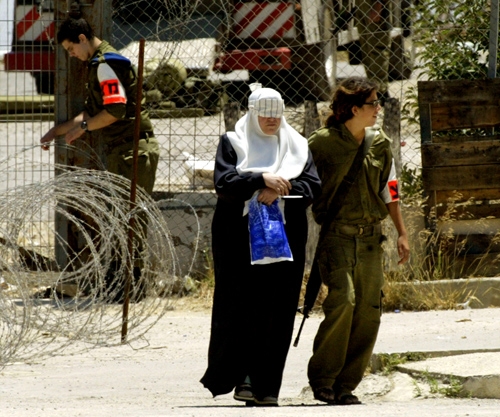 "Helping ladies cross the street"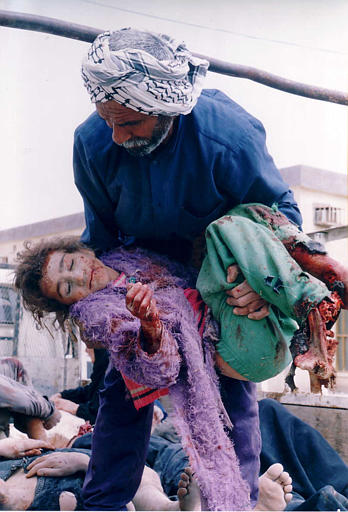 "Providing childcare"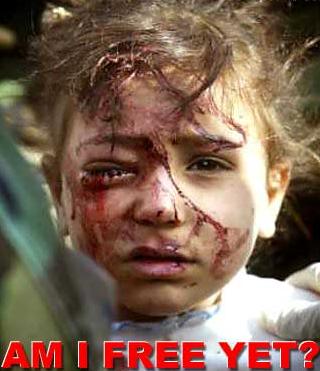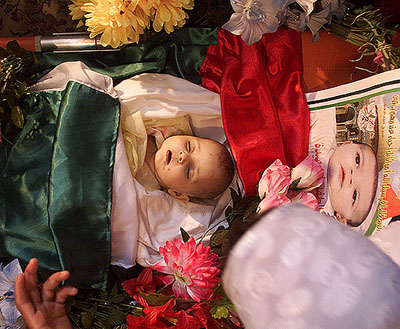 "Allowing them a place of rest (permanently)"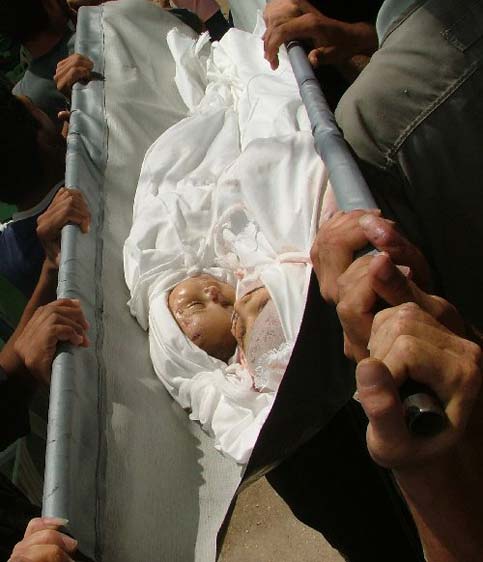 "Access to Healthcare"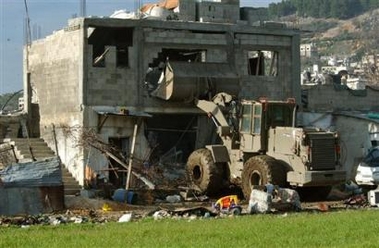 "Construction projects (demolition)"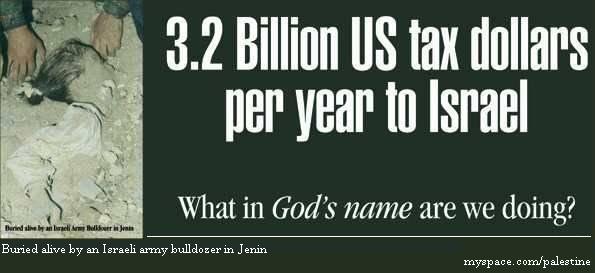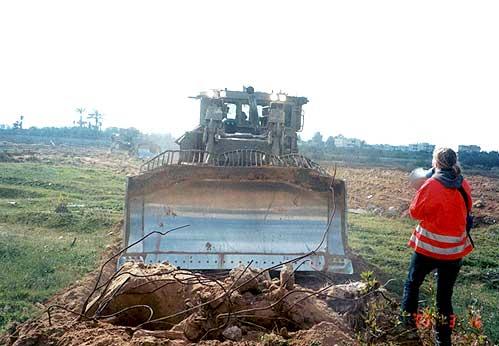 "Respecting American and British pacifist resisters"
(American Rachel Corrie and Briton Tom Hurndall)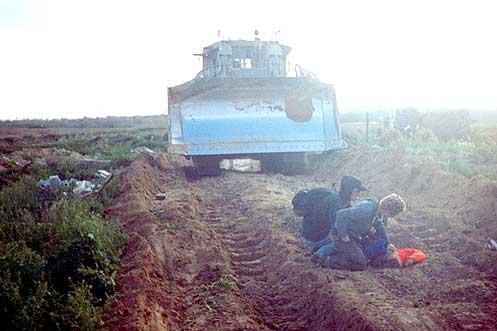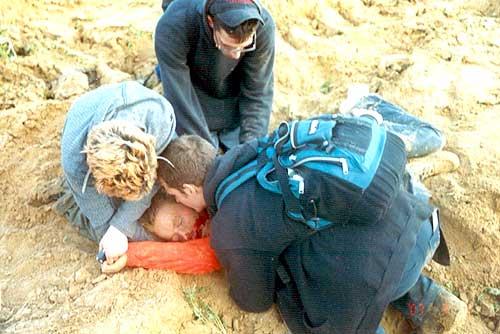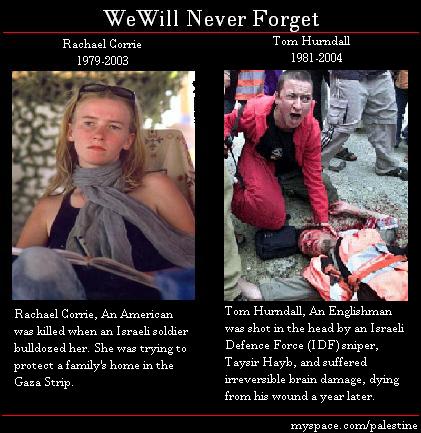 "And if you are not satisfied, now, with the truth the following pictures are war crimes
as defined by the UN, The Hague and the Geneva Convention."

Their Kill of Human Beings is a Trophy Picture (Violation)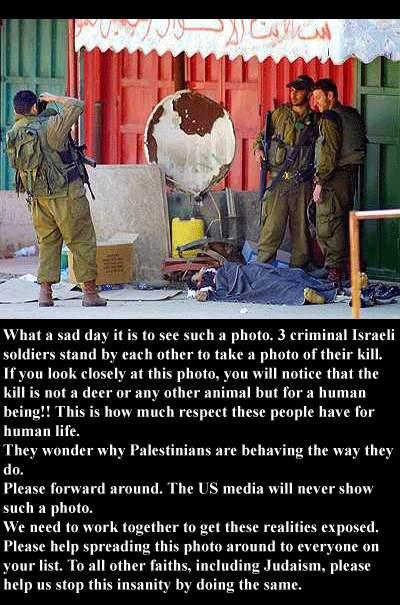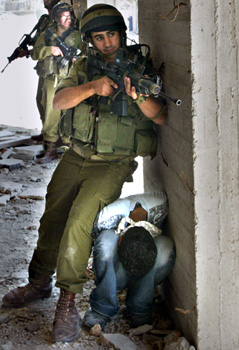 Human shields (violation)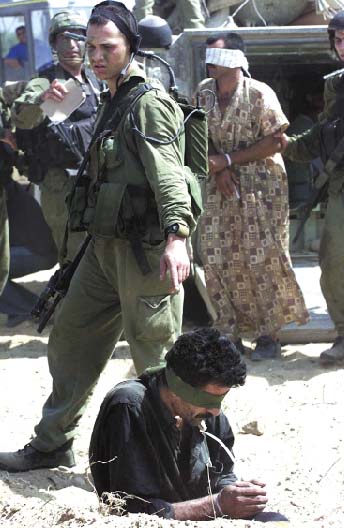 Live burial torture (violation)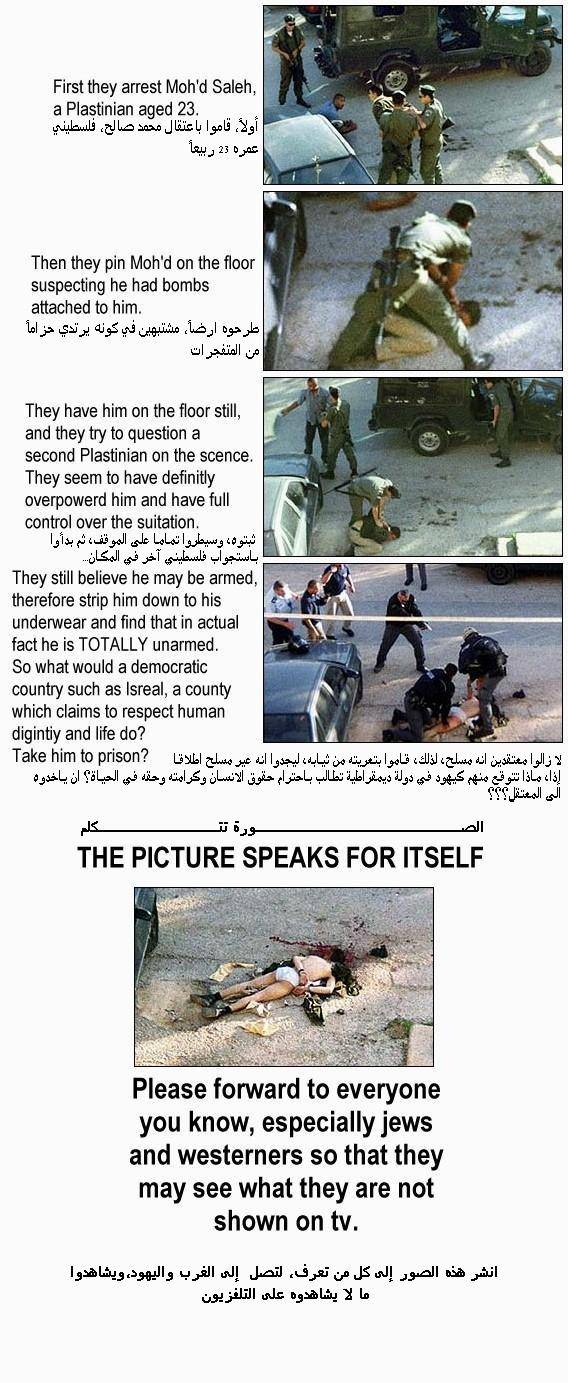 And as a last resort, execution (violation)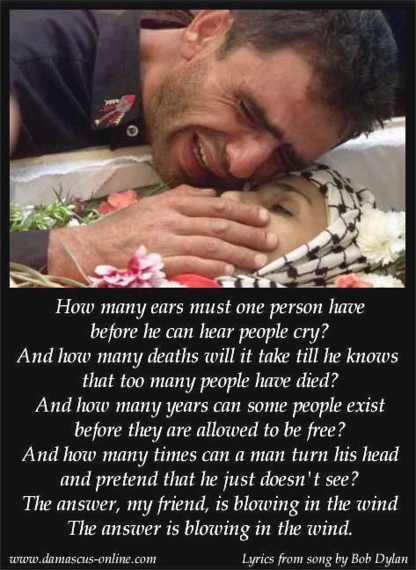 "These IDF soldiers have faces... I can clearly see them...Cant you? Why are they not being prosecuted? Because it is systematic process that is driven by the government designed to force the people of Palestine into exile so Israel can claim all the land and resources.

"This is where my American tax dollars are going, do you know where your tax dollars are at? TAKE THE TIME TO FIND THE TRUTH. So many lives depend on it. I, like so many Americans, am Caucasian, non-Arab, and religious. I can no longer sit back with good conscience and do nothing while my government is supporting the types of terrorist actions that we have condemned Muslim Fundamentalist for. Call your Congressman and Senator, send an email to the White House and demand that our government negotiate FAIRLY with both sides and bring a fair and just solution to Palestine and Israel."
May we add here, stop the barbaric violence of the Israeli Military and get in line with everyone else in a civilized world. This is no military but cowards with weapons, and this wicked, murderous army should be disbanded and dismantled because it is an assault on the American Founding, and an enemy to the American Ideals.

Israel and White Phosphorous More Vile Than Nuclear Weapons

A nation that has violated "every norm of civilized behavior and international law" since its founding in 1948 is held virtually blameless by the U.S. corporate media – Israel sycophants of the lowest order. "Now members of the Israeli Defense Force themselves are coming forward to admit that they committed war crimes" – but the U.S. press is censoring their confessions! Even when Israeli soldiers openly testify to committing "murder" in Gaza, as reported by the Israeli press, the U.S. corporate media "keeps the people of this country ignorant" of the crimes against humanity bankrolled by American taxpayers.
"Are You Ready to Face the Facts About Israel?" – Paul Craig Roberts

Israel is an Ideological Enemy of America, Yet There is a Sick Association
with It at the Highest Levels of the American Government

Obama Gives Israel Money While US Dies

Israel's Horrific New Weapons

Targeting Civilians; No Words Left

U.S. Supplies Israel's Weapons

| | | | |
| --- | --- | --- | --- |
| What a Conscienceless American Presidency Looks Like | | | What Horrific Israeli Weapons were Used to Kill This Baby? |
| | |
| --- | --- |
| | "Obama has identified his daughters repeatedly with Israeli children, while never having uttered a word about the thousands – thousands – of Palestinian and Lebanese children killed and permanently maimed by Israeli attacks just since 2006. This allegedly post-racial president appears fully invested in the racist worldview that considers Arab lives to be worth less than those of Israelis and in which Arabs are always 'terrorists'" |

"All Israeli governments are the same: Ariel Sharon carried out a massacre in Palestine, and [Ehud] Barak aided the war in Gaza in that there is no difference between the right and the left in Israel," he explained. "This enemy does not want peace."

U.S. Government Captured by a Tribe of Pathological Killers

Israel – Insincere in Any Attempts of Good Will


Why America Should Never Be Without Her Second Amendment Guns
— And Fight The Treasonous Within Her Governing Rule

Babies are Babies — The Human Path is to Care About All Babies

Jerusalem Under Israel / The Suicide Bombing Myth / The Evil Twin
More in Understanding "Zionism," "Israel," "Neocon" as the Source of all Hell in the World and the Breakdown of the American Nation

http://www.planetization.org/threeheadedmonster.htm
http://www.planetization.org/clarity.htm

http://www.uruknet.de/?p=m44930&hd=&size=1&l=e


When Should it Stop?

Iraq